Location:         Hotel Bleart, Durres, Albania
Date:               24-26 May 2017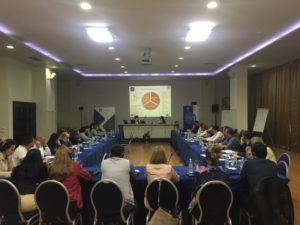 IDM Albania, in the framework of the WeBER project and in cooperation with the Visegrad Fund, organized the three-day seminar for CSOs "Effective monitoring of public policies" on 24-26 May 2017 in Durres, Albania.
The aim of this seminar was to support capacity-building of 40 local CSOs, through increasing their knowledge and understanding of the Public Administration Reform (PAR) and WeBER's approach to the monitoring process along with sharing practices of think-tanks and CSOs in European Union (including the Visegrad Group (V4)) in public policy monitoring.
During the three-day seminar, the National Working Group on Public Administration in Albania (GKP) was constituted. GKP is a national consultative mechanism for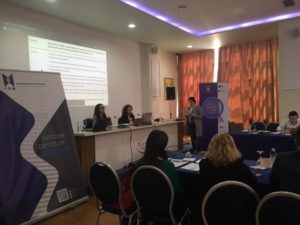 the participation of civil society in the dialogue with relevant public authorities on the design and monitoring of public administration reform (PAR) in Albania. GKP gathers a wide network of CSOs that will participate in discussions and consultations on the PAR Monitor and address other relevant issues in the PAR area in Albania. NWGs will operate in accordance with its constitutive document (Memorandum of Cooperation), and its related work plan and working guidelines that will be developed and adopted subsequently. For Albania, the role of the coordinator will be performed by the IDM Albania.
The WeBER Project is funded by the European Union and co-financed by the Kingdom of The Netherlands. 
Speakers:  Gjergji Vurmo, IDM Programme Director
Aleka Papa, IDM WeBER Researcher
Corina Stratulat, EPC Senior Policy Analyst
Milena Lazarević, CEP Programme Director
Artela Mitrushi, IDM Project Manager
#EU_WeBER