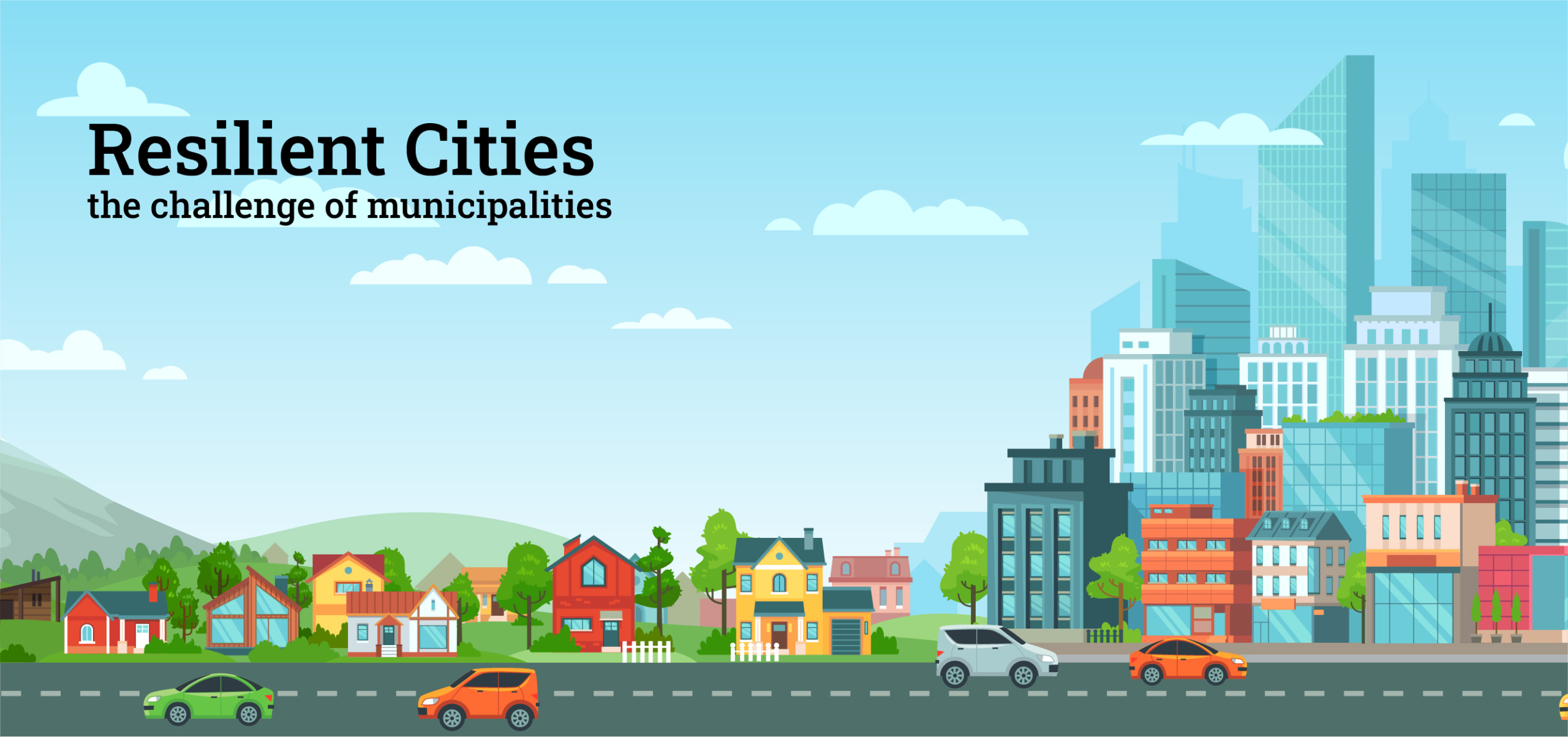 Author: Ina Shënplaku
Cities are the "unsung heroes" in the frontline of the response to different problems that humanity is facing. They are vibrant hubs of economic services and growth, culture, and innovation. At the same time, cities contribute to some of society's most pressing challenges.
Cities are proactively developing methods to reduce the effects of chronic stress that regularly endanger them or erode their stability. Around the globe, municipalities are exploring strategies for developing greater capacities for resilience to future impacts – high unemployment, energy scarcity, political and economic disruption, overtaxed public services & resources, etc. Building resilience in cities starts with understanding all of the social, environmental, and economic challenges and opportunities.
Municipalities should aim to bring together public administrations and civil society to build resilience. But, what is resilient city? Why is it important, and why should municipalities value resilience?
Resilience is a rich and complex concept. It has roots in systems theory, and it has a variety of interpretations and applications. Resilient Cities are those that proactively plan and design strategies that will help them develop the necessary capacity to meet tomorrow's challenges. A resilient city can stand its ground in the face of both expected and unforeseen developments at a global, national, regional, and local level. It is a city that is socially, physically, and digitally resilient taking measures to reduce its vulnerabilities.
The challenges of our time, such as digitization and globalization, bring both new opportunities and new risks. New forms of crisis include invisible crime, social tensions, threats of violent extremism, and incidents that can have exponential effects. Moreover, the dependence on vital and increasingly interlinked systems, such as potable water and electricity provision, is only increasing. The impact of a potential loss of data communication or disruption to vital infrastructure can be just as significant. Modern communications carry messages rapidly, making it easier and faster to mobilize both individuals and groups. Enabling environments are usually associated with economic depression, rising unemployment, and low and declining levels of education. Evidence from the Western Balkans indicates, however, that this is not necessarily the case. Indeed, the opposite appears to be true in the studied communities of Albania, for example, where the municipalities with better economies, higher population and better education are the ones which have been more conducive to VE. In these environments, disadvantaged communities or individuals may become alienated from state and society and could be vulnerable to supporting, joining or implementing organized violence inspired by political or religious extremist ideology.
Digitalization and new technology are simultaneously potential threats and weak spots. Cities now have to cope with both digital crises and larger crises that have digital components in addition to dealing with physical disasters. Digital and cybercrime are two new types of crime made feasible by new technologies.
The goal is to make cities more resilient to the physical, social, and economic challenges that are a growing part of the 21st century. In order to transform the city, firstly the municipality should have four characteristics such as: 1. Reflective: They use past experiences to inform future decisions; 2. Resourceful: They recognize alternative ways to use resources; 3. Redundant: They create spare capacity purposively to accommodate disruption; 4. Flexible: They have a willingness and ability to adopt alternative strategies in response to changing circumstances.
We live in times of complex interrelated crisis (climate change, increase of inequality, economic uncertainty, energy crisis, etc.), and rapid change. We can't just freeze the whole life in a city, rebuild and fix it with the authorization of all the players involved and press play again. We must learn to dance with them and build resilience as one of the priorities.
References: