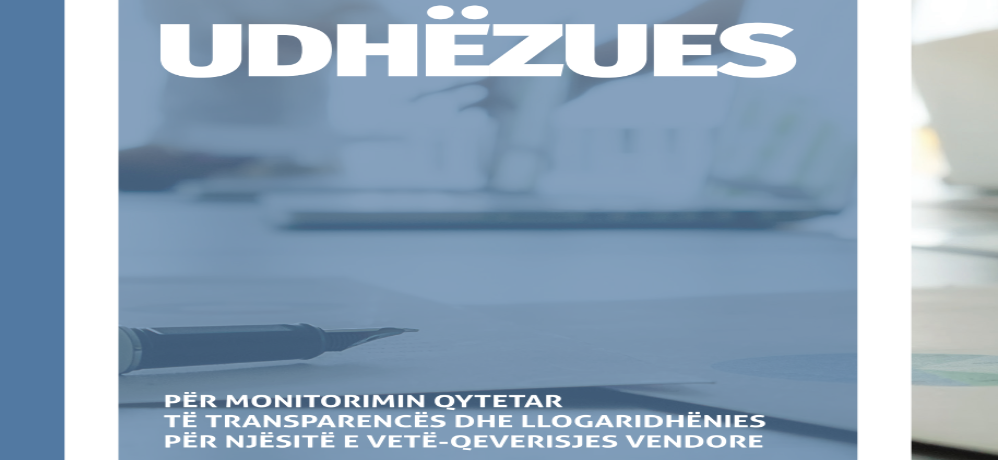 March 2021 – The main purpose of this Handbook is to provide practical knowledge on how to monitor the level of transparency and accountability of self-government units, through using the Transparency and Accountability (TA) measurement tool. The TA system is an instrument developed based on the Standard Municipal Program and serves to objectively monitor and assess the extent to which the Model of Transparency program is implemented in each municipality.
The TA measurement system is prepared from the Institute for Democracy and Mediation (IDM), in the framework of the – STAR 2″. It accompanies the Transparency Program and facilitates the provision and delivery of public information in a timely and effective manner, contributing to the implementation of the legislation on the right to information.
The target audience of this handbook are CSOs, civil society activists, local officials, media, and other local oversight mechanisms interested in the area of anti-corruption, transparency, accountability.
Click here to download. Albanian only.
The handbook is prepared in the framework of the project: "Civic monitoring of transparency and accountability at local self-government level", implemented by IDM.
This grant is supported by the 'Civil Society programme for Albania and Kosovo', financed by the Norwegian Ministry of Foreign Affairs and managed by Kosovar Civil Society Foundation (KCSF) in partnership with Partners Albania for Change and Development (PA).