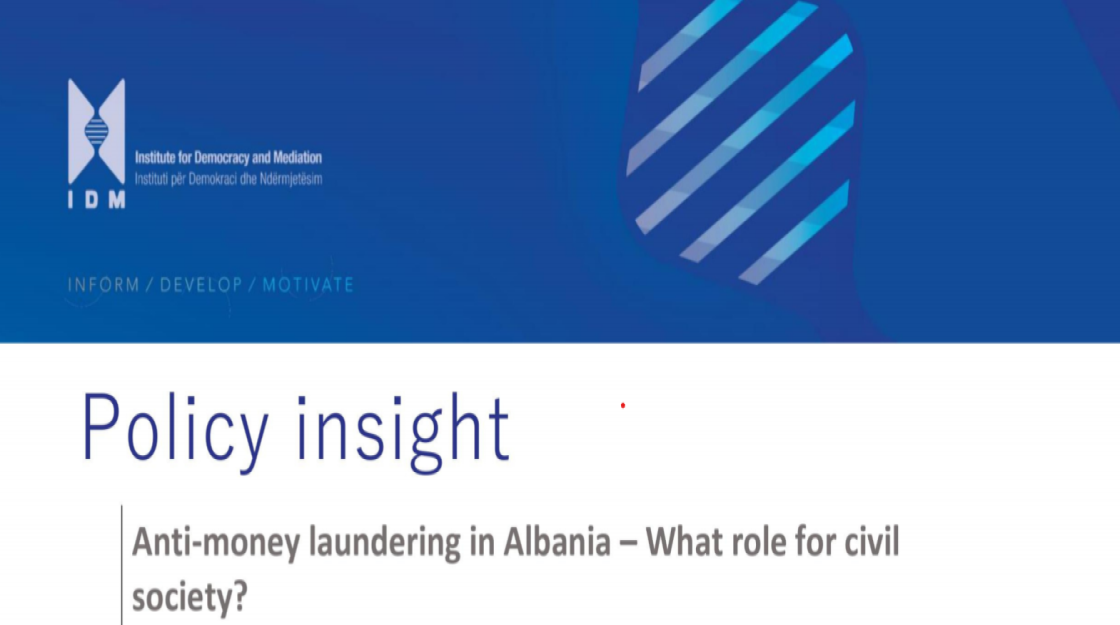 Anti-money laundering in Albania – What role for civil society?
Topics related to money laundering and terrorist financing are not new to civil society, academia and especially the media in Albania. While the latter (media) has often reported on the phenomenon , law and economics researchers have addressed both topics, although they have done so less frequently in the context of research initiatives. Civil society, on the other hand, has been more passive regarding the phenomenon and measures against money laundering (AML), or those against terrorist financing (CFT). Except for several research organizations engaged in the field of security, anti-corruption or prevention of violent extremism, concepts such as AML / CFT became widely known to civil society actors a few years ago, when Albania took additional steps to meet the standards of Recommendation 8 of the Financial Action Task Force (FATF). Specifically, this recommendation suggests that FATF member countries should improve the legal framework for non-profit organizations to prevent their misuse for financing terrorism.
Furthermore, the issue of money laundering is most frequently addressed in public discourse and various research reports mainly in the context of confiscation of assets and illicit proceeds generated by organized crime.
However, money laundering is yet to be examined in the context of high-level corruption and state capture, increased reporting on organized crime, illegitimate interests intertwined in politics, economics and beyond. The fight of law enforcement institutions against criminal groups and other "traditional" or contemporary challenges (e.g. cryptocurrencies) suggest that the AML / CFT capacities of state institutions need additional support, new skills, in-depth analysis and alternative sources of knowledge.