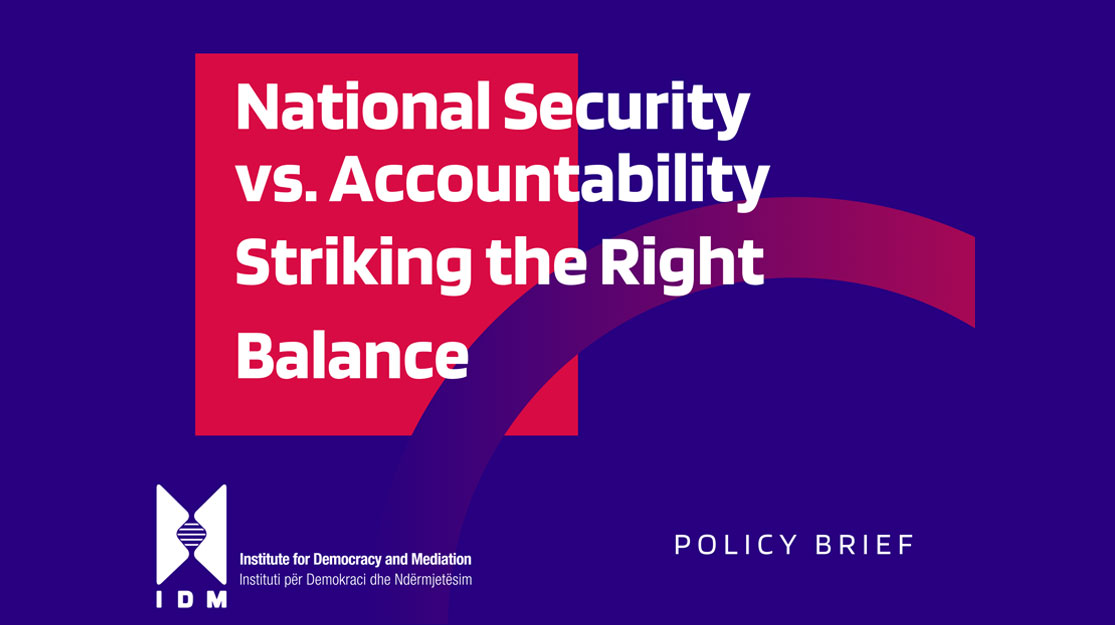 April 2021 – Information classification is an important mechanism that governments use to keep citizens safe and protect national interests. However, when classification regimes produce excessive secrecy, they can both interfere with democratic governance and counterproductively jeopardize national security. As such, on the one hand, 'overclassification' can lead to reduced oversight, transparency, and accountability in the security sector, while on the other, prevent security agencies from sharing information rapidly and detect security threats in due time.
Unfortunately, in the case of Albania, there still remains a disproportionate emphasis on the need to safeguard national secrets versus the right of citizens to be informed on decisions made on their behalf. Hence, as it is for every other public institution, this policy brief calls for security sector agencies to pursue a balanced approach to secrecy: one that strikes the right compromise between protecting national security and delivering good governance by ensuring transparency and accountability.
Click to read the policy brief in English and Albanian.