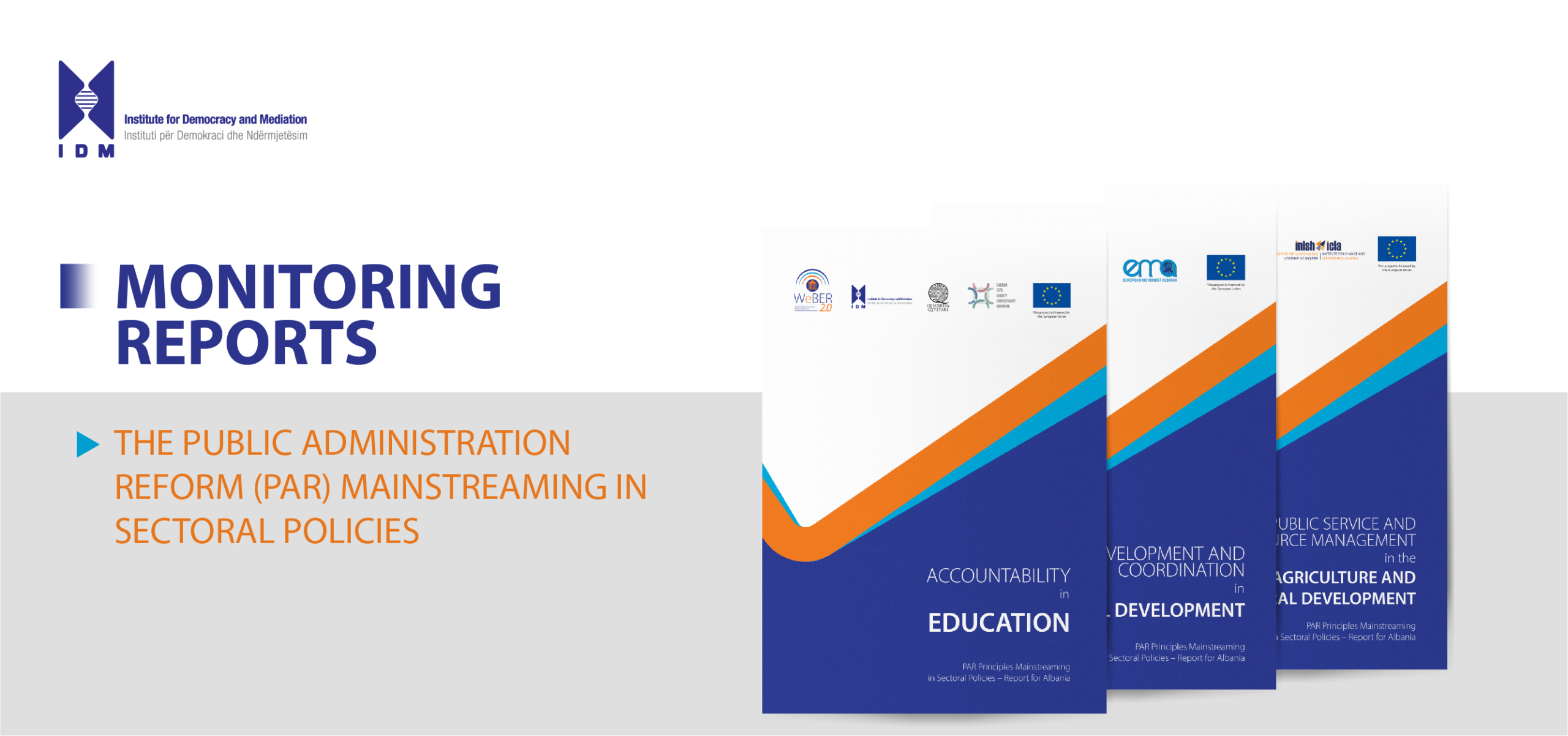 The public administration reform (PAR) mainstreaming in sectoral policies is a pilot exercise which is implemented for the first time in Albania and in the Western Balkans states. Following the monitoring work that the WeBER team has done on the implementation of PAR at the central level, three civil society organizations (CSOs) members of the WeBER platform and their experts, implemented for the first time PAR sectoral policies mainstreaming methodology, designed by the WeBER team,.
How can civil society mainstream PAR in sectoral policies?
What are the results of the pilot monitoring of RAP in the areas of policy development and coordination, public service and human resource management and accountability, in the sectors of regional development, agriculture and education?
Download the reports in Albanian and English for our results and recommendations.
Accountability in Education English / Albanian
Policy Development and Coordination in Regional Development English / Albanian
Public Service and Human Resource Management in the Agriculture and Rural Development English / Albanian
The WeBER 2.0 project is implemented by TEN – Think for Europe Network and is funded by the European Union and other donors.