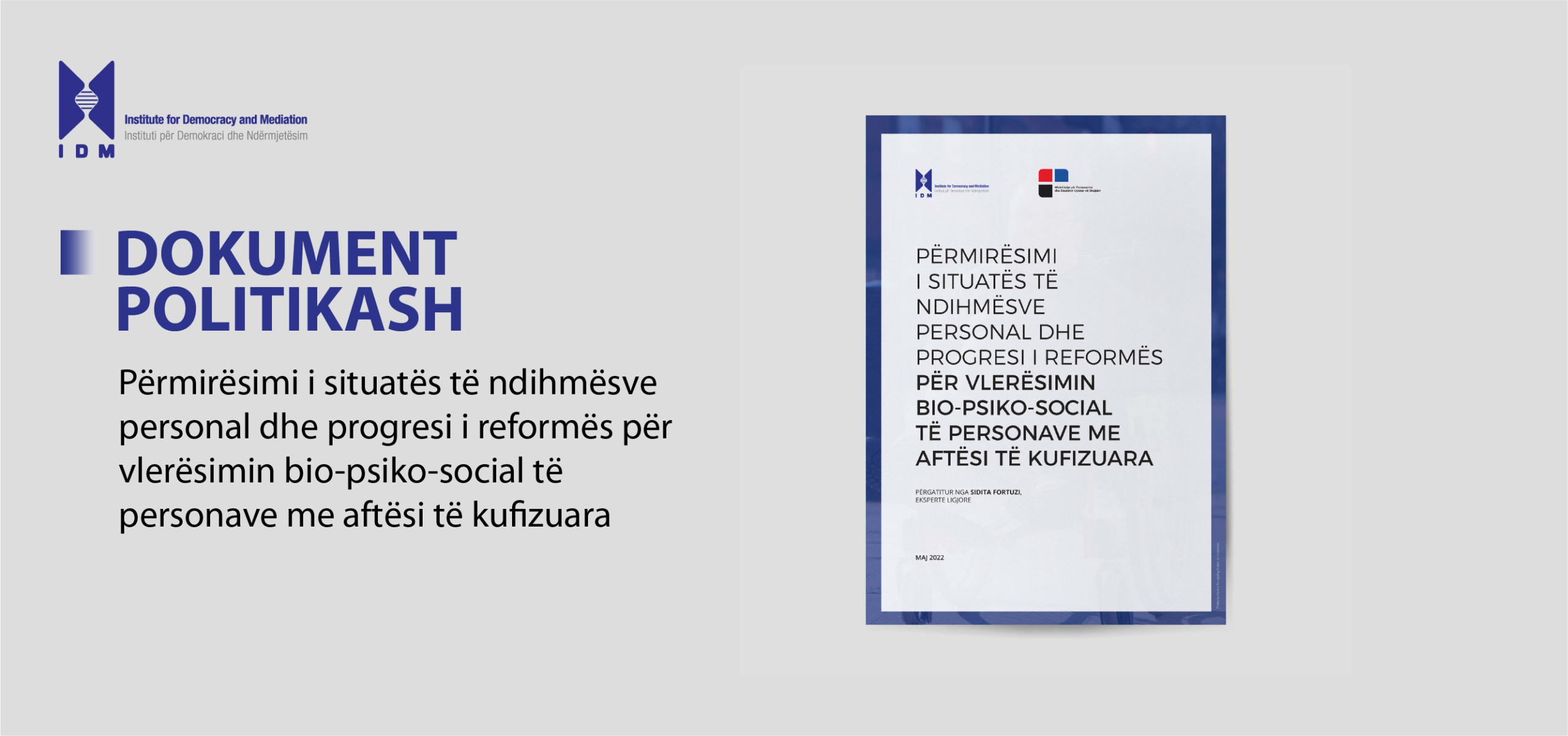 Personal assistant is a term included in Albanian legislation recently in the Law on Inclusion and Accessibility. It should be emphasized that the arrangements for the benefits of persons with disabilities are distributed in different schemes and the legislation is fragmented and distributed in different pieces of laws, decisions and regulations. As a result, the issues of personal assistants are also handled in different schemes, although the benefits are similar or the same for all categories of assistants, except for those with paraplegic and tetraplegic status, who differ from others according to the above arguments.
Another concern of the community has to do with the transparency of the implementation of the "Disability assessment reform in the social protection system" in the piloted areas. There are no accessible reform monitoring reports in order to highlight the achievements and challenges of this reform. As a result, the community has no information about its progress and this prevents it from having effective participation during various consultations with institutions and giving suggestions.
In relation to the problems identified above, several recommendations have been drawn up for improving the situation of personal assistants and for reforming the bio-psycho-social assessment of persons with disabilities. Click to download the document in Albanian only.
This document is within the framework of "Support for Parliament and Civic Education in Albania" (PACEP), a project of the Swiss Agency for Development and Cooperation (SDC) Embassy of Switzerland in Albaniaand implemented by NDI Albania – National Democratic Institute.