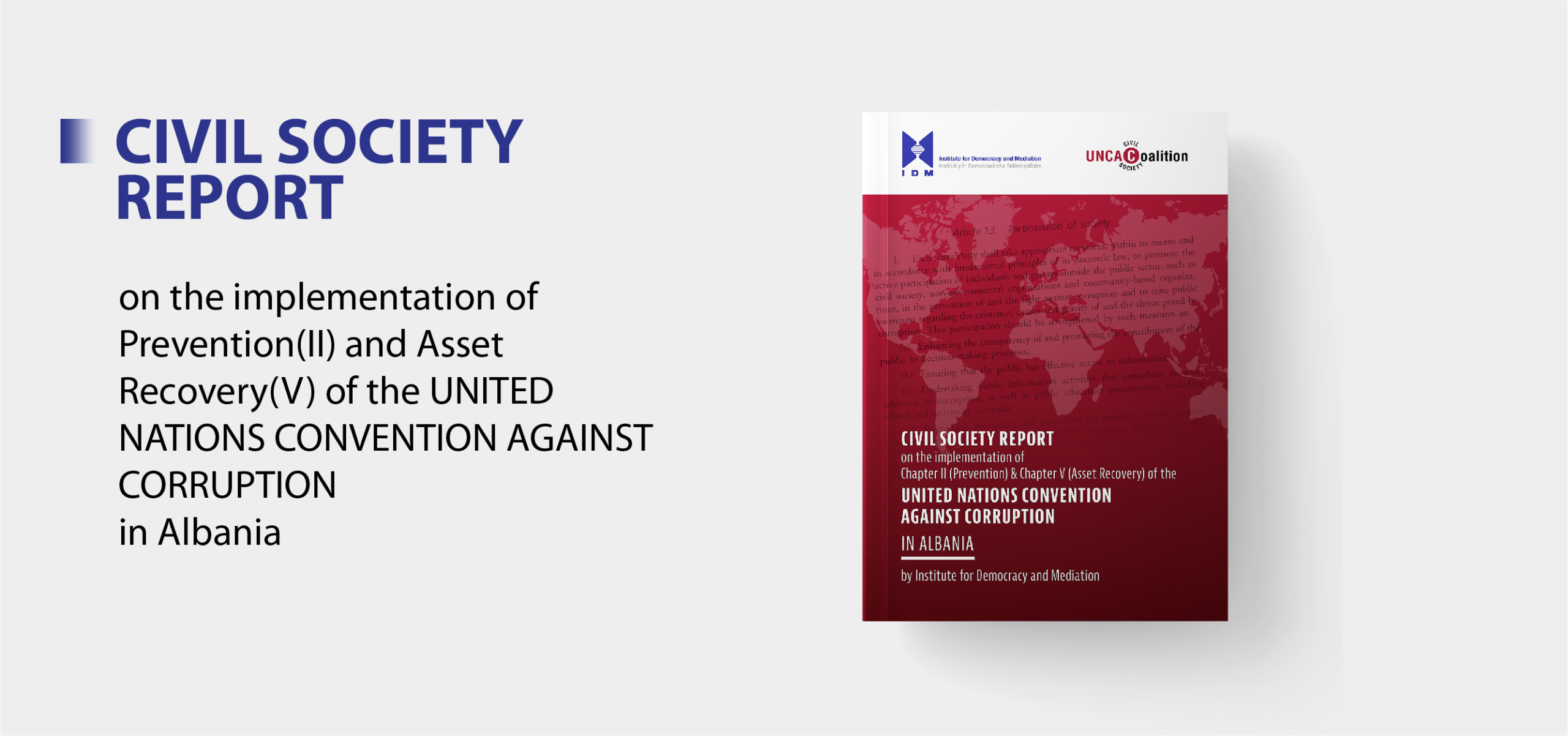 IDM publishes a new report assessing Albania's progress in implementing the United Nations Convention against Corruption (UNCAC), particularly focusing on Chapters II and V regarding corruption prevention and asset recovery. The report highlights that Albania has taken measures and provided provisions for corruption prevention, but there is a lack of effective implementation in practice and appropriate financial and technical capacities of institutions to combat corruption effectively.
The report is part of the second cycle of the Convention's implementation review process and has been produced with the support of the UNCAC Coalition.
Download the report in English here.